This web site is designed to be a resource to help you find interesting facts about Brereton history and genealogy. For example:
- information about the Brereton surname and the Motto
- different ways to spell Brereton
- the Brereton History, the Brereton Coat of Arms, other Brereton sites
Brereton Hall is up for sale again!!!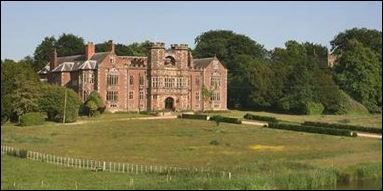 E-mails from other Breretons around the world. If you have any information about Brereton's, please send us an e-mail, so we can include it on the web site. Also, here's a link to My Trip to Brereton, England